Welcome
We want to show teachers and pupils how easy and fun it is to construct simple electronic circuits. They can be used in all sorts of exciting, ingenious projects.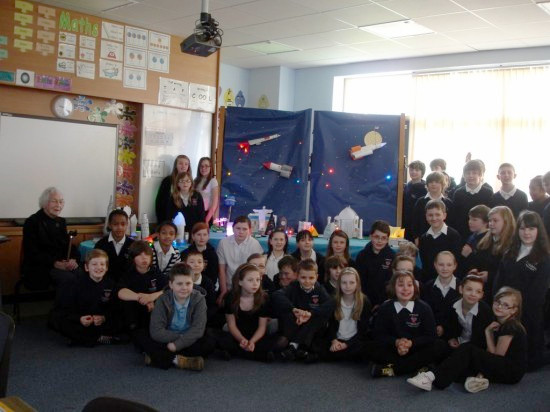 We supply starter kits with 60 of our Rainbow, Magic Candle and Flashing Light circuits and all the necessary tools to assemble them. With expert tuition from passionate professionals, we show you the basics of soldering and fault-finding in a half-day CPD workshop.
Lighting Up - Teacher CPD Workshops
20th October 2016
Next Tuesday, seven primary schools from Hillpark, Glasgow will receive Lighting Up Starter Kits and expert soldering tuition at the first Electronics CPD workshop of 2016-2017. Further workshops are being arranged around Scotland throughout the coming year.
Midlothian Science Festival - Park in the Dark
18th October 2016
Dalkeith Primary pupils transformed Lighting Up circuits built by their HS pupils into amazing magical lanterns for an evening Parade at the second annual Park in the Dark event.
Over 100 visitors joined in to follow 'Miss Teen Midlothian' and her lantern around the Park to the music of the Ceilidh band. Four lucky winners received prizes for most innovative and decorative lanterns.
Peebles Science Event
7th October 2016
700 primary children enjoyed Fun Physics, Brilliant Bioscence, Cool Chemistry and Mystery Maths along with Lighting Up workshops at the recent annual science event at Peebles Eastgate Theatre.
Not to be outdone Peebles High School senior physics pupils built 60 Cloud Chambers and lit them up in one day.
A magical evening of Fantastic Light including unbelievable Holoxia Holograms stunned the audience at the Family lecture.
Thank you to all the theatre staff, presenters, volunteers and children who made it all possible.