Welcome
We want to show teachers and pupils how easy and fun it is to construct simple electronic circuits. They can be used in all sorts of exciting, ingenious projects.
We supply starter kits with 60 of our Rainbow, Magic Candle and Flashing Light circuits and all the necessary tools to assemble them. With expert tuition from passionate professionals, we show you the basics of soldering and fault-finding in a half-day CPD workshop.
Lighting Up Midlothian, Ayrshire and Aberdeen
2019 will see three soldering workshops offering primary teachers free Lighting Up starter kits and soldering tuition, in Midlothian, Ayrshire and Aberdeen City/shire. The workshops will run in combination with Rampaging Chariots, with free robot kits and tuition available for high school teachers.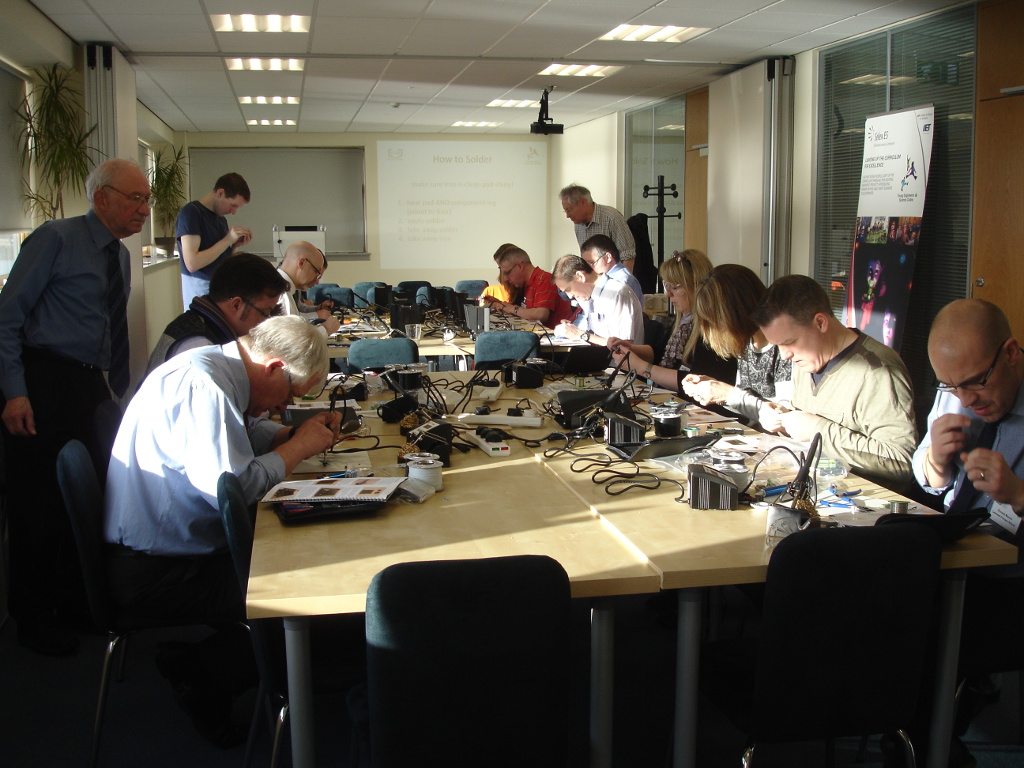 Teachers who have been to previous workshops and their colleagues are also welcome for refresher tuition.
The dates are:
Dalkeith High School - Friday 8th March, afternoon session
Dumfries House, near Cumnock - Wednesday 1st May
Aberdeen - venue / date TBC
If you are interested please contact Benjie Marwick Johnstone to reserve a space.
Lighting Up Penicuik and Loanhead
Over 80 children in Penicuik and Loanhead had a marvellous time making light-up 'drones' as well as Christmas cards used to raise money for a school in Uganda.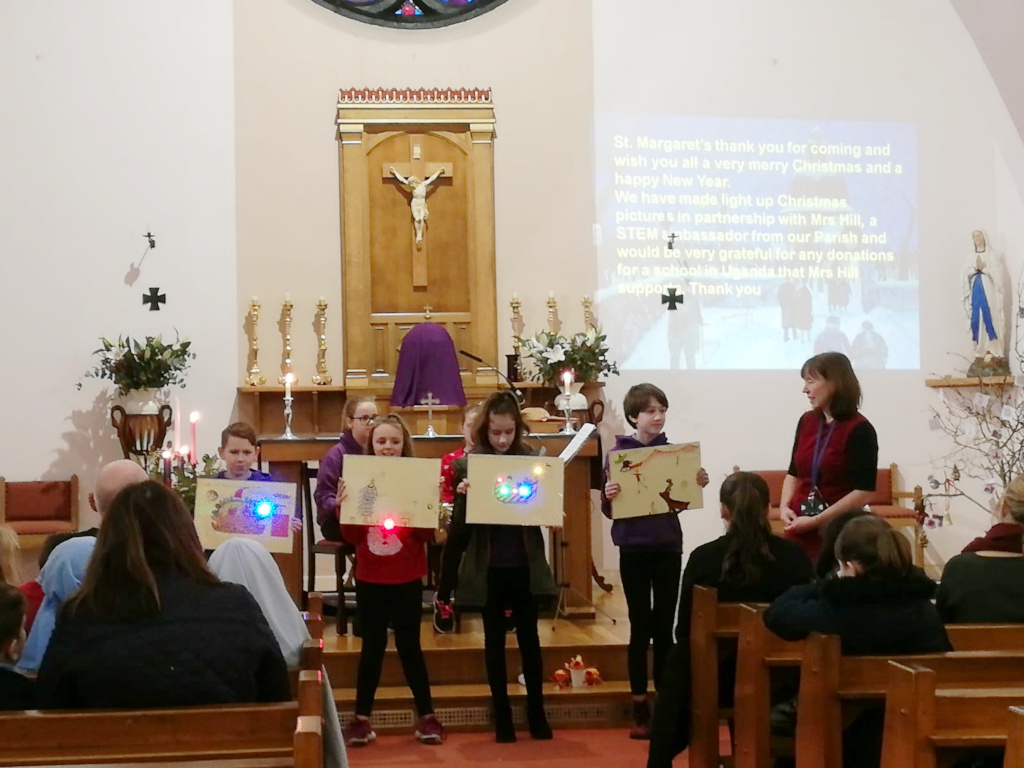 Eastgate Annual Science Event
Over 260 primary children and helpers joined soldering experts and engineers for the 'Essential Engineering' Lighting Up workshops during the annual Science Event at the the Eastgate Theatre, Peebles.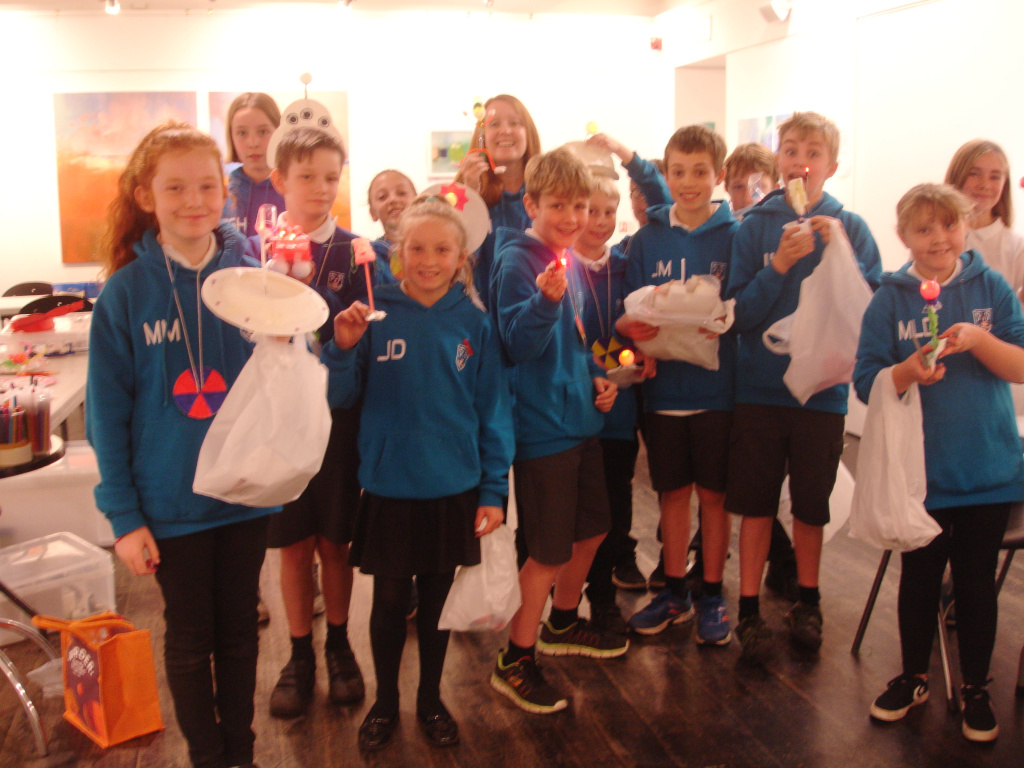 Newly introduced 'Terrific Technology' completed the STEM menu alongside Mystery Maths and Splendid Science (Fun Physics and Brilliant Biochemistry).
Dr. Ayako Tani, artist and glass blower, currently resident professor at the Sunderland Museum of glass, joined the new children's 'Terrific Technology' workshops with her amazing ships in bottles. Terrific Technology was also ably supported by Leonardo, Edinburgh Laser Optics and STEM Ambassadors.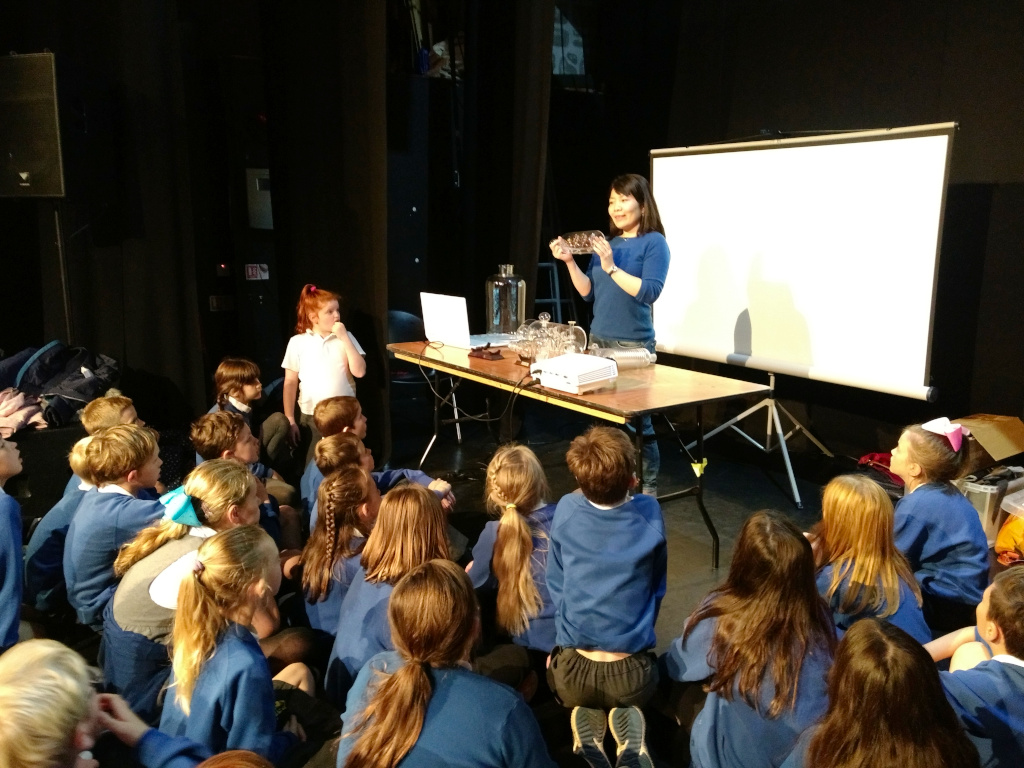 Dr. Tani also shared the evening with Professor Lesley Yellowlees who gave this year's brilliant Family Lecture on Alternative Energy.
Peebles Soldering Workshop
16 P7 pupils from Peebles primary schools joined our soldering workshop at Peebles High School in advance of the annual Eastgate workshop. All 16 succeeded in making a rainbow....... and being de-"lighted".