Photos
Sacred Heart Christmas Cards
Sacred Heart Primary in Penicuik made this fantastic selection of light-up Christmas Cards using our 5 Flashing Lights circuits.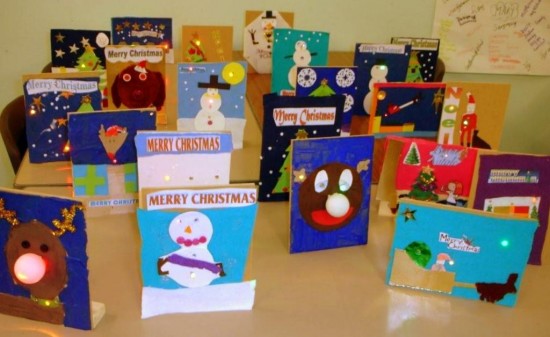 Dornoch Bridge
Dornoch Primary School built a fantastic light-up model of their local bridge. They used our Magic Candles for cat's eyes and Five Flashing Lights on the side to guide boats.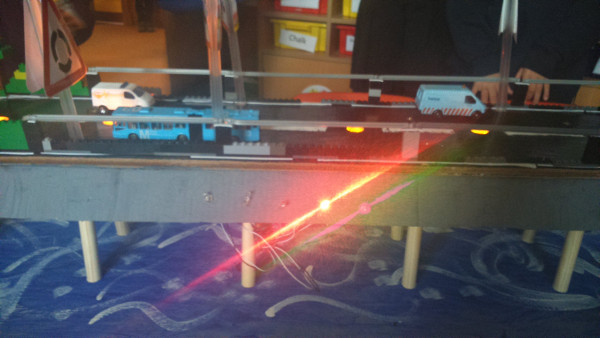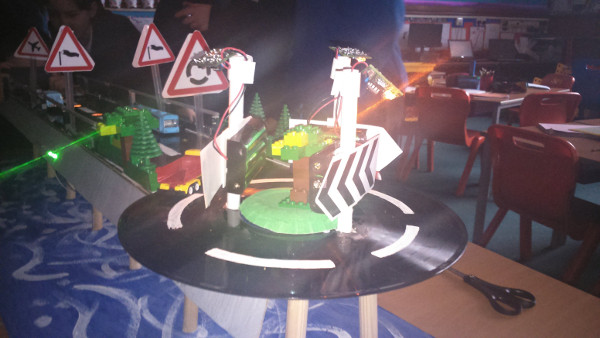 Hospital Education Service, Glasgow
Tom Gallacher has found our kits very popular with the children at Yorkhill Hospital. Here is a photo of Phoebe who had never soldered before but took to it like a natural!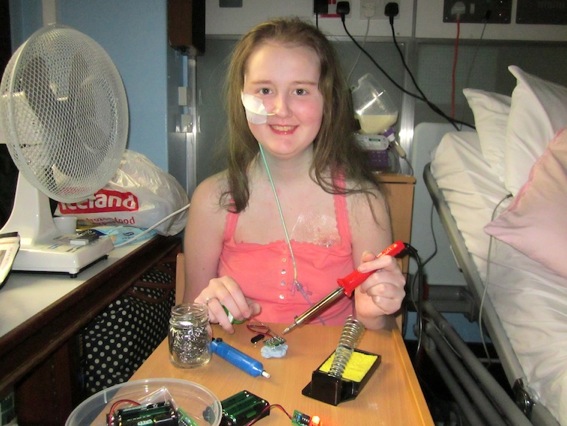 Mauricewood World Buildings
Mauricewood Primary School lit up all the major landmarks of the world using all three types of circuit kit.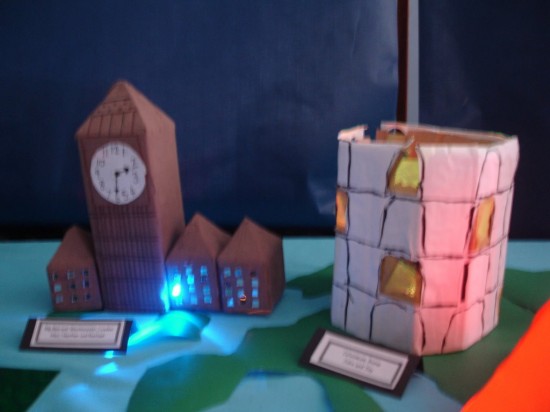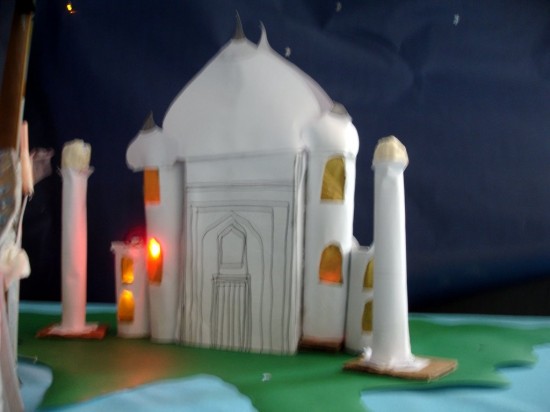 Birthday Cake
Mark and Alex made this fantastic light-up birthday cake.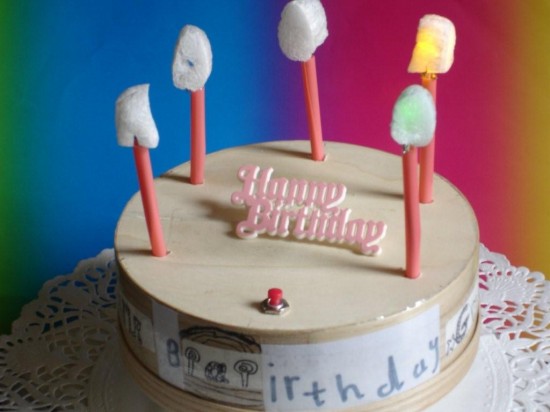 Peebles Masks
Peebles High School lit up these wonderful masks.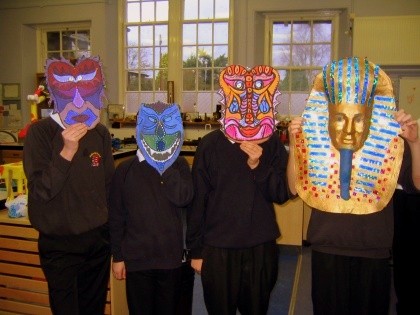 Newlands Dalek
Newlands Primary in the Scottish Borders build a light-up Dalek and used a Rampaging Chariot to make it move!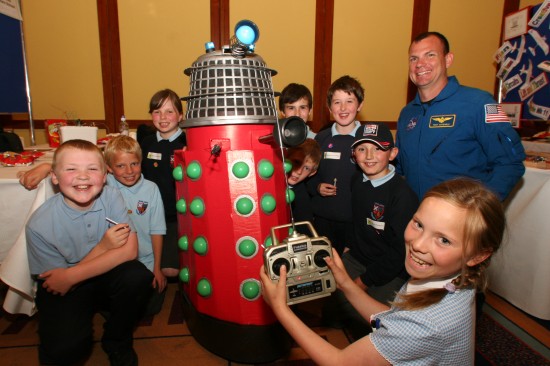 Your Photos Here...
We'd love to feature your creations on our website! Send your photos to Benjie Marwick Johnstone.
Latest News
Christmas Card Charity Challenge
Get creative this "Corona Christmas"!
Ever since the first cards with 'high tech' 5 flashing LEDs lit up Edinburgh University's Satway lab over 20 years ago, nothing has stopped amazing Young Engineers and Scientists Lighting Up and often fundraising for Chosen Christmas Charities.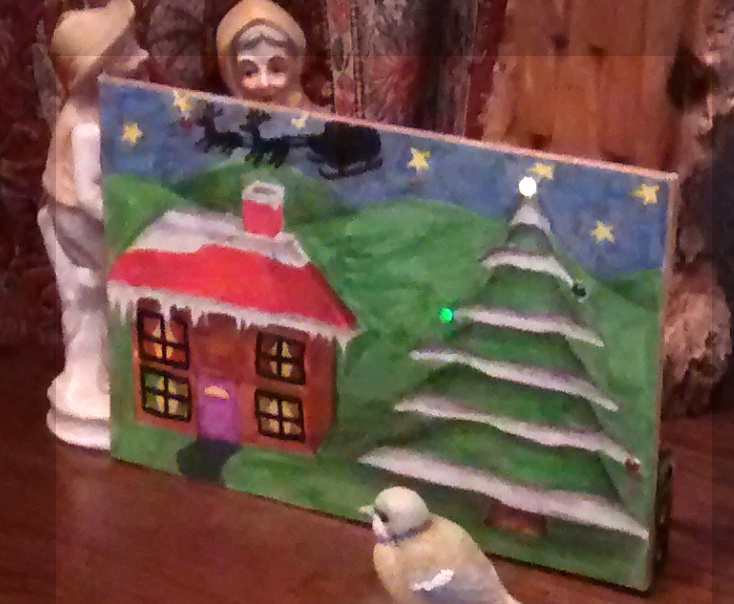 From candlelit cribs and rainbow lanterns to flashing sleighs and starry skies...
Loanhead's Christmas fundraiser made their Ugandan friends very happy at Newman school.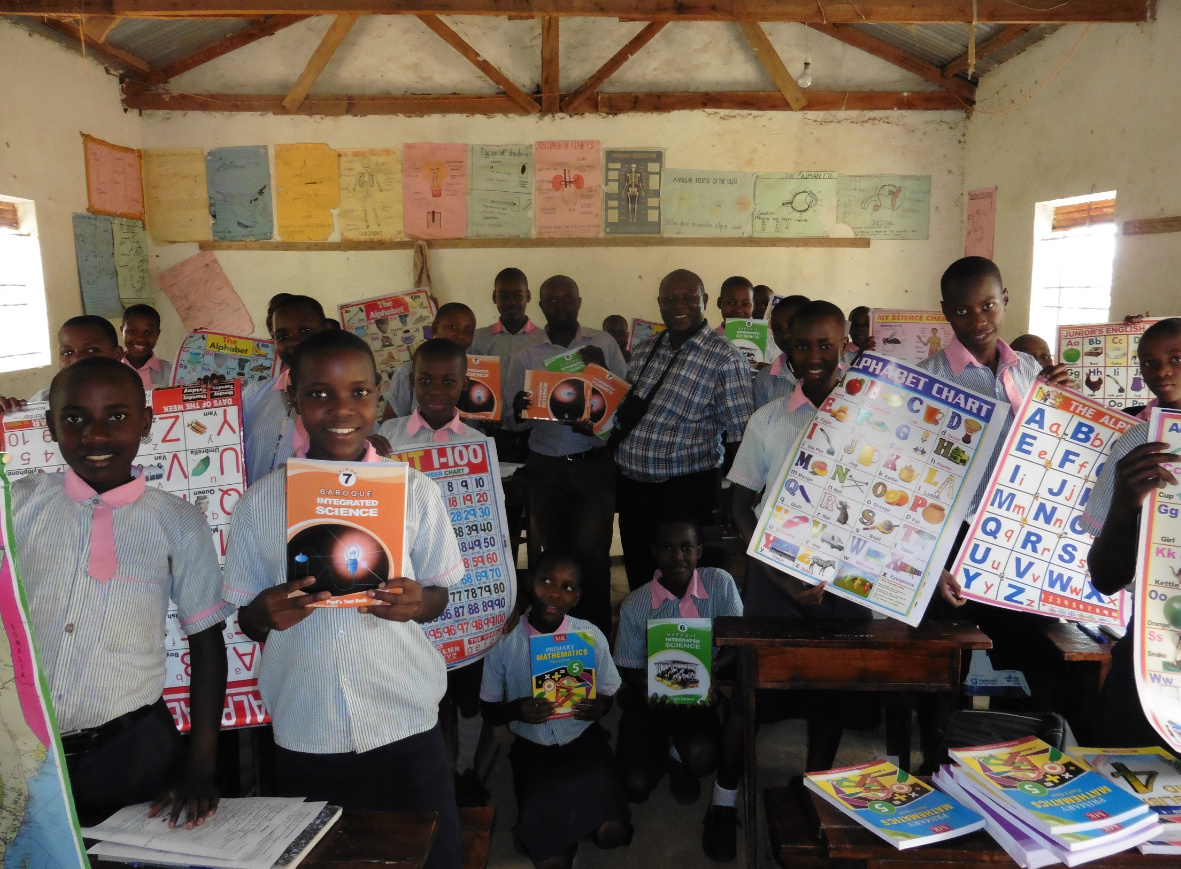 The flickering candle helped raise hundreds!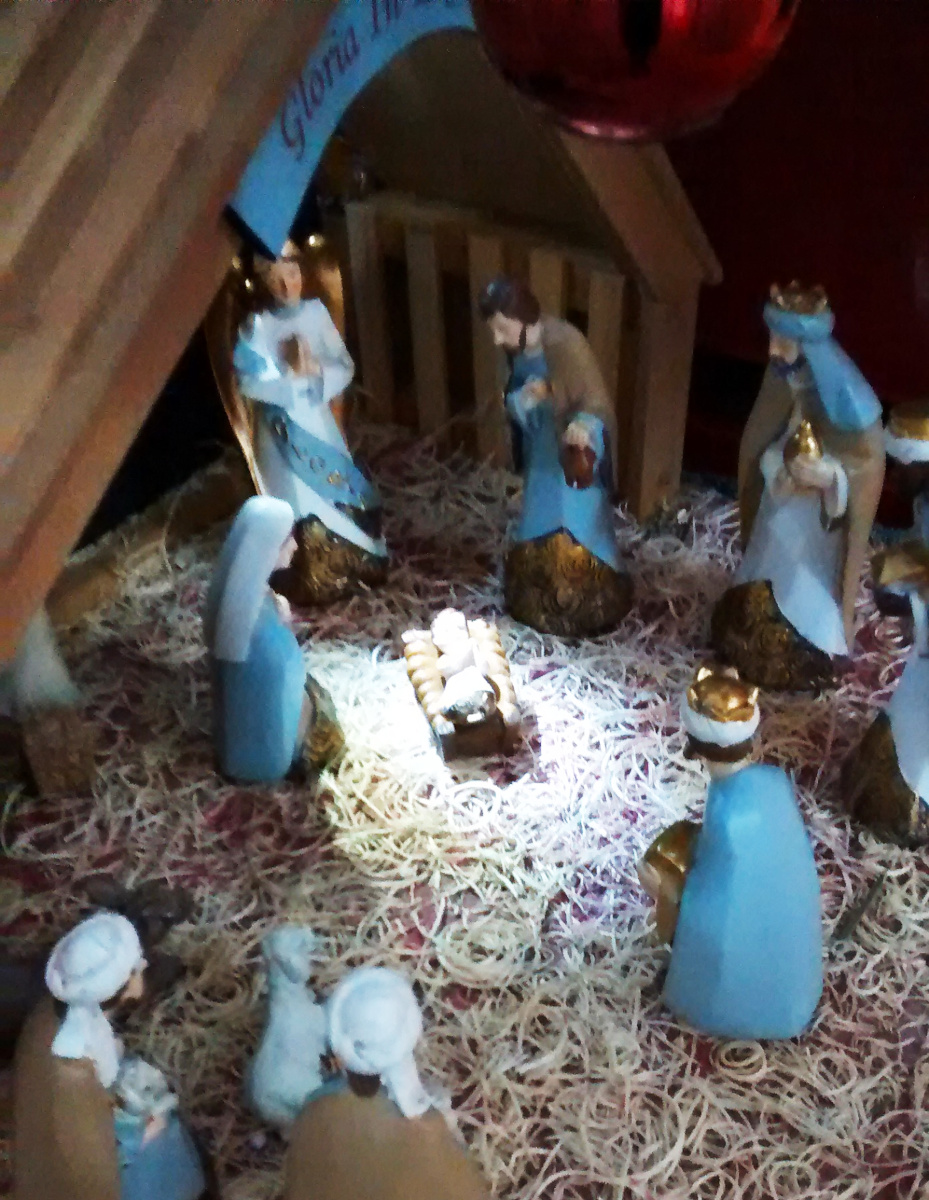 Find your circuits
(let us know if you need one - we have a few available - supplies are limited)
Get creative...
and share your ideas and photos!
How will you use your circuits to raise money for charity this year?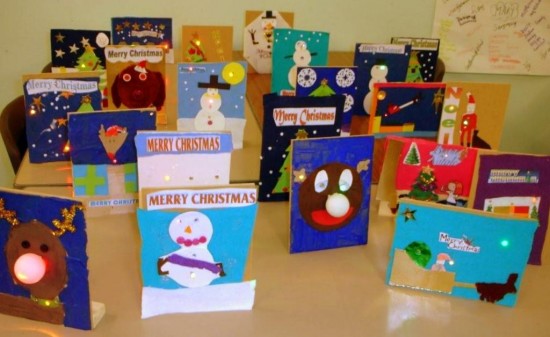 Lighting Up Dalkeith
20 teachers from Midlothian learned to solder electronic circuits at our CPD workshop on Friday 6th March 2020. MSP Colin Beattie was delighted to see the teachers' enthusiasm for the project.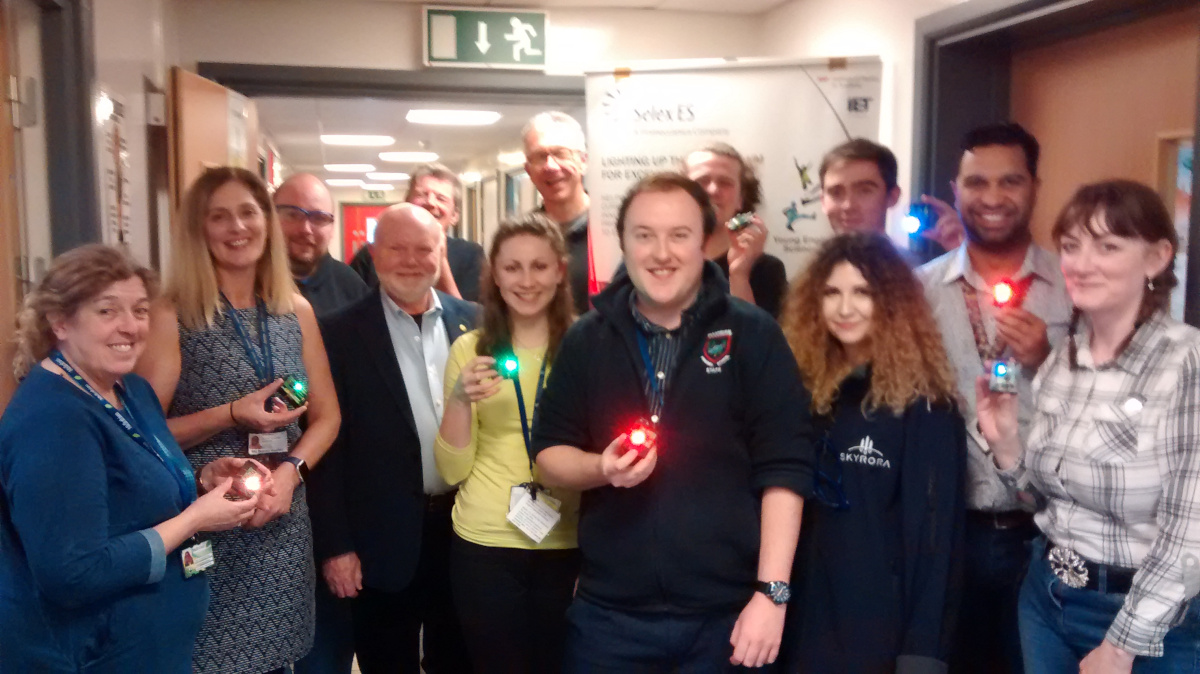 Thanks to generous funding from the IET/IMechE Engineering Education Grant Scheme, twelve primary teachers from new schools took home a Lighting Up Starter Kit including 40 of our circuits and all the soldering tools needed to assemble them. Three further kits were sent out to schools who could not make it on the day. We still have funding for a further ten kits for our upcoming workshop at Dumfries House which has had to be postponed until it is safe for teachers to attend.

Thanks to generous sponsorship from Leonardo, secondary teachers from five schools were offered a Rampaging Chariot kit which will allow them to compete in the Scottish Robotic Games 2021.
Thanks to generous sponsorship from the IOP, teachers from three schools who have previously used the Lighting Up project were able to take top-up circuits back to school to continue the project with more pupils. We have already sent top-up kits to seventeen other schools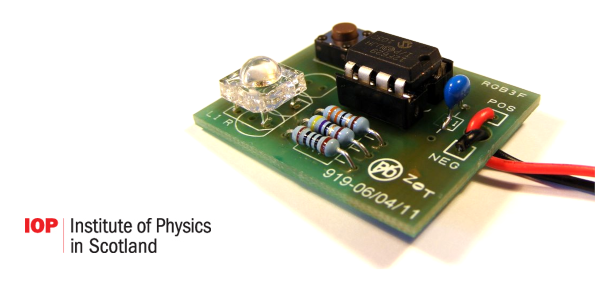 All 20 teachers are now highly competent in soldering and proudly took home their assembled circuits as well as the free resources for their schools.