Buying More Tools
We don't supply tools directly but recommend Rapid Electronics. We list here the items we use in our starter kits.
Soldering Irons
We recommend good quality soldering irons as cheap ones just don't work very well, especially with lead-free solder.
The one we use in our starter kits is excellent value. See Rapid order number 85-6790. Spare tips are available – order number 85-0981.
A cheaper iron such as 85-1135 will do the job, but not as well. You will need to hold the iron in position for longer to get a good joint. A stand is essential for safety: 85-0585 (wet the sponge before cleaning the tip on it!).
Steer well clear of the cheap £5 irons available as they just don't get hot enough for lead free solder or last very long.
Tip Cleaner 85-0630 is excellent for quickly re-wetting your tip when it goes dull and the heat doesn't flow well any more.
Wire
The wire we use in our starter kits is order number 01-0300 (black) and 01-0345 (white). Many other colours available too.
General Tools
Rapid make a nice wallet full of good quality tools – order number 85-0055. A slightly cheaper version is 85-0050.
We recommend the addition of a solder sucker – order number 85-0600. The desoldering braid we use in our kits is 85-0625 which works well.
Latest News
Ukraine
Over many years our Alien Light circuits have inspired children to be creative. No surprise to see them being used to lightup awareness for the children of Ukraine!
More photos on our Ukraine page.
Soldering Workshops Return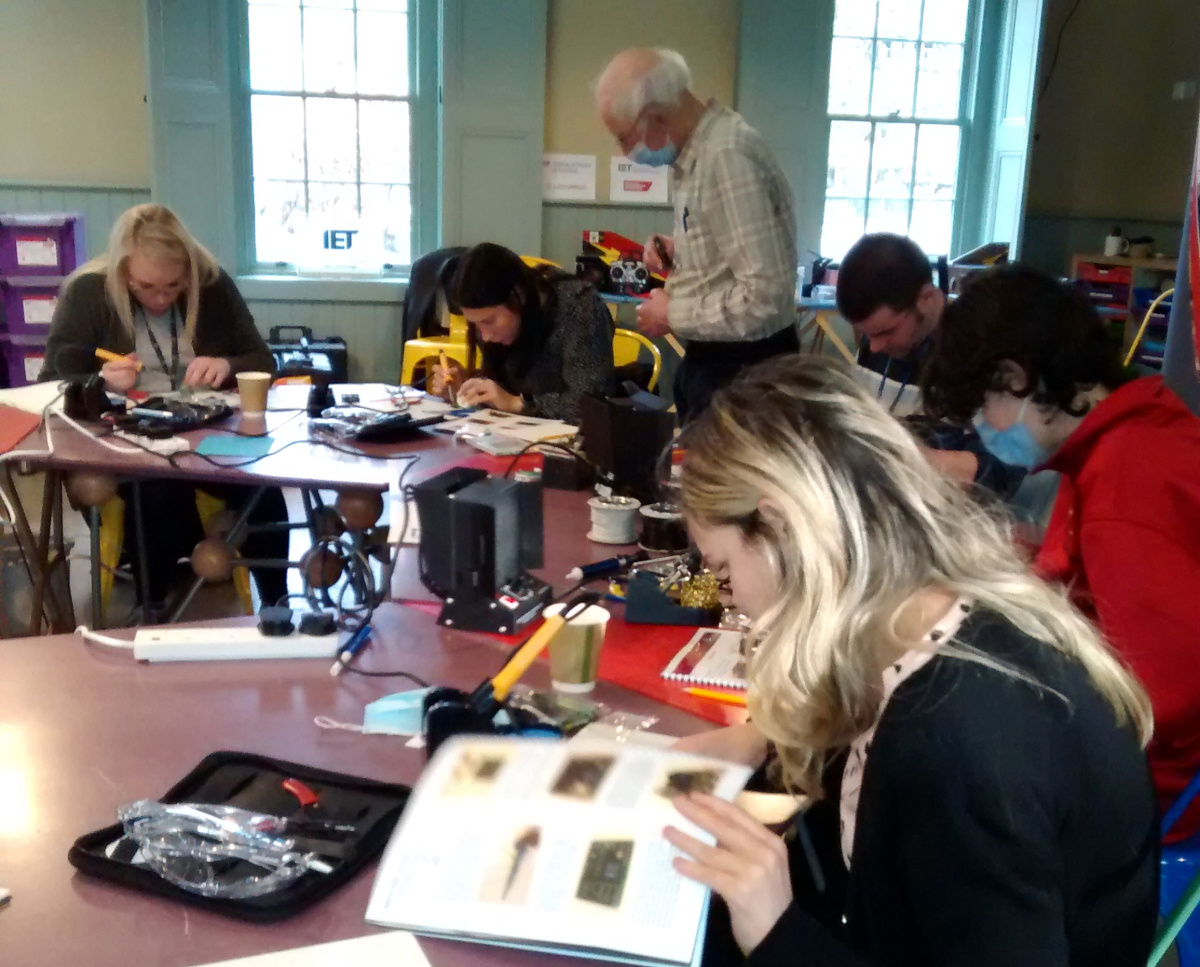 The first CPD soldering workshop since lockdown produced the familiar response in Midlothian "Brilliant"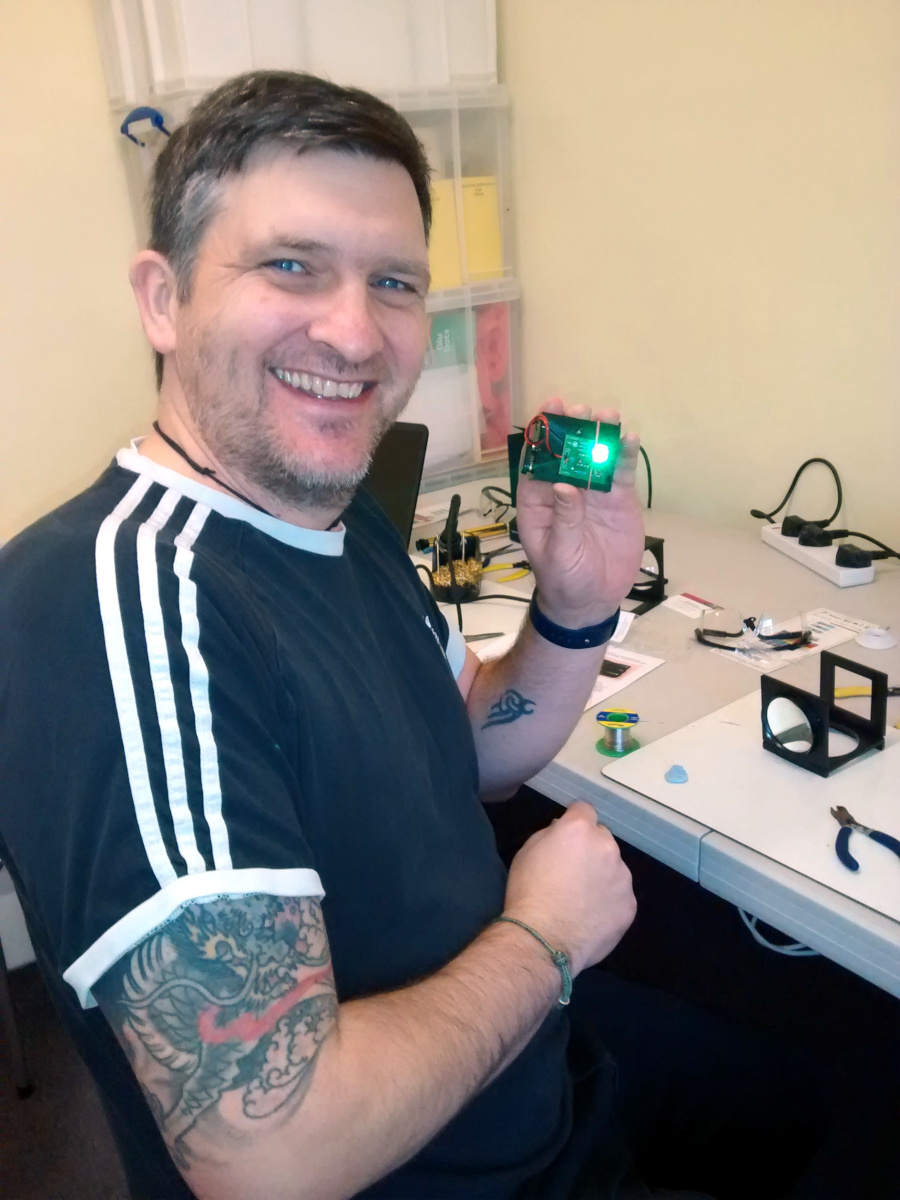 Likewise the long awaited return to Dumfries House was greeted with overwhelming enthusiasm by all attendees.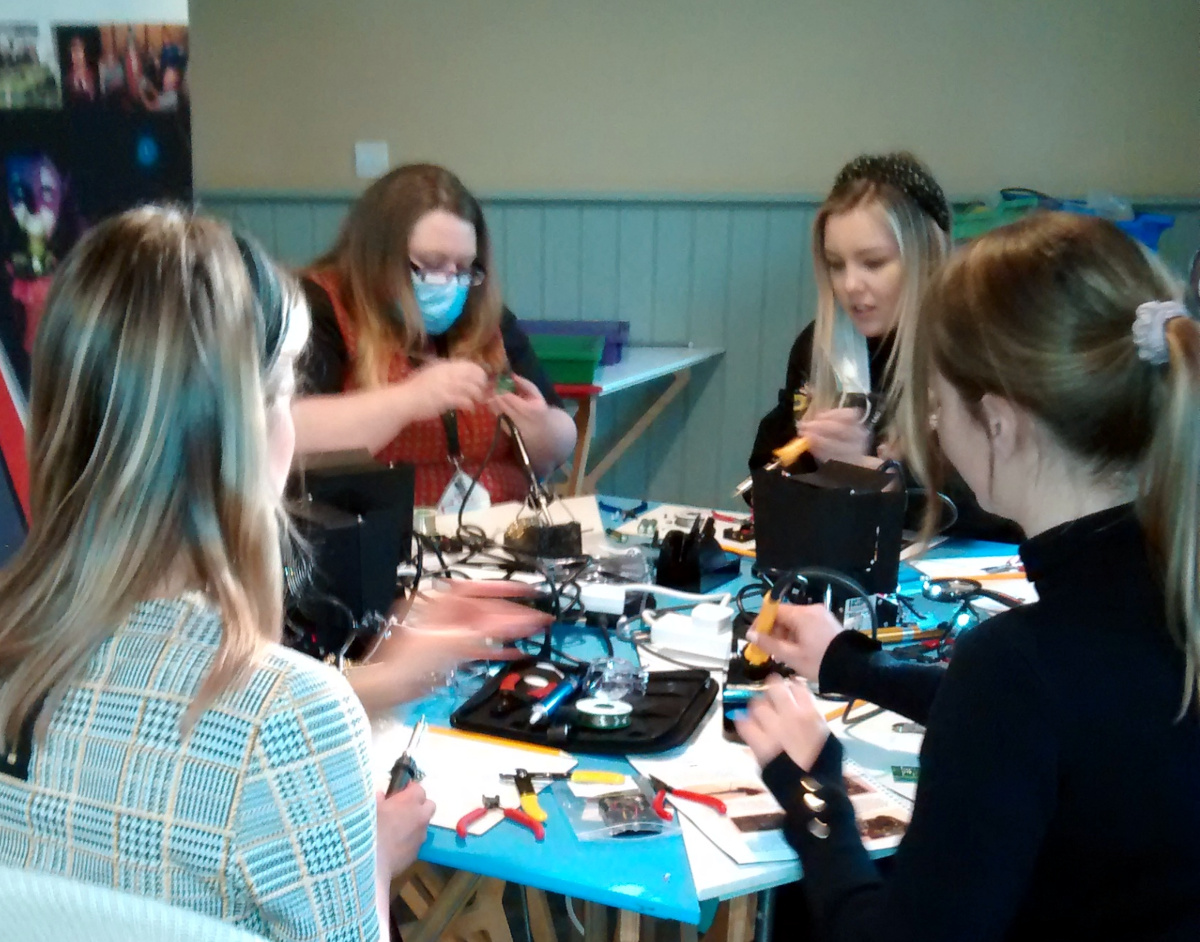 Free Top-Up Kits
Thanks to generous funding from the Institute of Physics, we once again have free top-up packs available for schools who have previously taken part in the Lighting Up project!
Contact Benjie Marwick Johnstone to apply. Hurry while stocks last!