Products
Starter Kits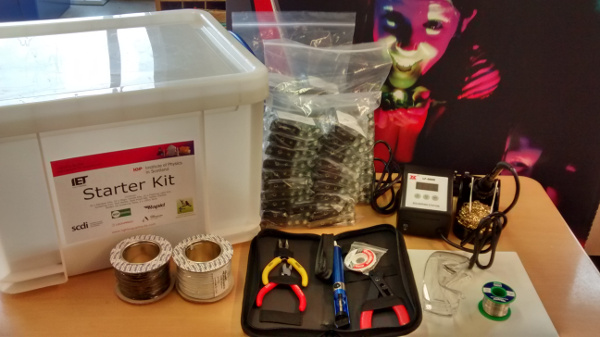 We supply starter kits with 60 of our circuits and all the necessary tools to assemble them. This includes a half day's training at one of our regular CPD workshops throughout Scotland.
A Rainbow in your Pocket
Learn how colours mix with this colour-changing rainbow.
First, watch red, green and blue cycling faster and faster until you see white! Then make all the colours of the rainbow by mixing red, green and blue in different amounts.
The Five Flashing Lights
A twinkling circuit, perfect for lighting up Christmas cards.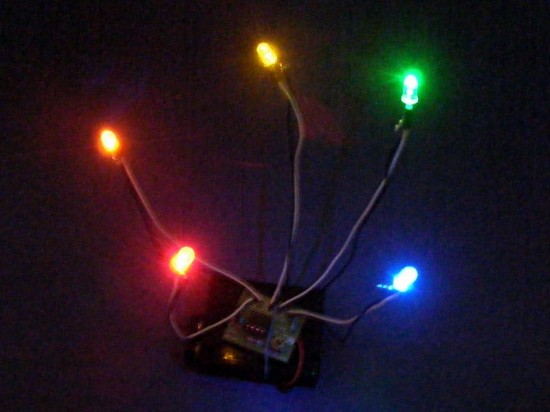 Mount your picture on cardboard or plywood, drill 5mm holes, put your LEDs on wires, and push them through.
The Magic Candle
A spookily realistic flickering electronic candle. In "magic" mode this circuit comes on automatically in the dark!
Perfect for Halloween inside a pumpkin lantern!
Drilled Lollipop Sticks
We supply lollipop sticks pre-drilled with a 3mm hole at either end, in boxes of 900. These are the same sticks used in Young Engineers and Science Clubs Scotland's Go Forth challenge last year, made available by popular demand!
Latest News
Summer Soldering Workshops
20th June 2023
35 teachers from 29 schools came to three soldering workshops across Scotland in May and June 2023.
Teachers took away Lighting Up Starter Kits and Rampaging Chariot robot kits from workshops held at St Sylvester's RC Primary School in Elgin, Dumfries House in Cumnock, and Edinburgh Laser Optics in Penicuik.
Comments included:
"Absolutely amazing - the best CLPL session I have ever attended!"
"The hands-on nature will ensure I 'can do' when back in the classroom."
"I was engrossed while figuring out the soldering and believe my pupils will be too."
"The supply of kits/resources is fantastic and removes a major barrier to getting this type of project up and running."
"Brilliant course. Very passionate + knowledgeable leaders!"

Thank you to the Institution of Engineering and Technology (IET) and Institution of Mechanical Engineers (IMechE) for sponsoring the kits that teachers took back to school, and to St Sylvester's RC Primary School, Dumfries House and Edinburgh Laser Optics for hosting the workshops.