CPD Workshops
With expert tuition from passionate professionals, we show you the basics of soldering and fault-finding in a half-day workshop.
Comments from past participants
"Hands-on, relaxed atmosphere, inspirational."
"Using the equipment – making mistakes and sorting them – means we can help the children with any problems they encounter."
"You get a sensible answer to a silly question."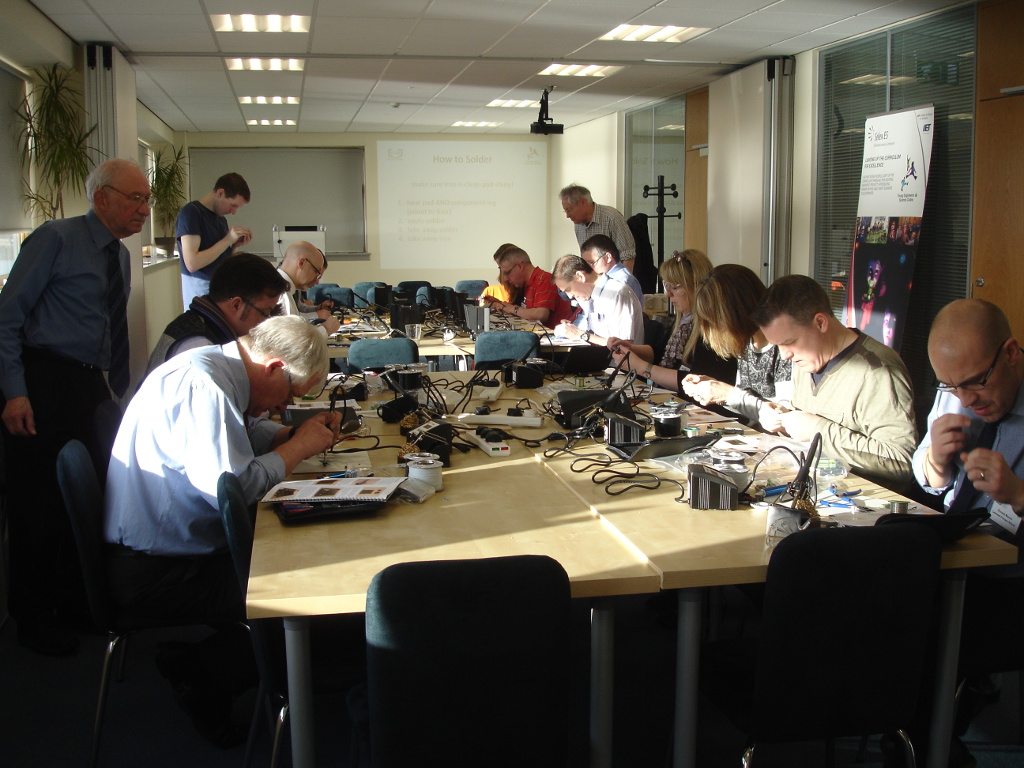 "I am looking forward to starting a young engineers club – this course has refired my interest!"
"This will generate a lot of enthusiasm from children and let them get creative."
"I feel this is in line with Curriculum for Excellence – opening up more doors for children to get creative."
Latest News
Summer Soldering Workshops
20th June 2023
35 teachers from 29 schools came to three soldering workshops across Scotland in May and June 2023.
Teachers took away Lighting Up Starter Kits and Rampaging Chariot robot kits from workshops held at St Sylvester's RC Primary School in Elgin, Dumfries House in Cumnock, and Edinburgh Laser Optics in Penicuik.
Comments included:
"Absolutely amazing - the best CLPL session I have ever attended!"
"The hands-on nature will ensure I 'can do' when back in the classroom."
"I was engrossed while figuring out the soldering and believe my pupils will be too."
"The supply of kits/resources is fantastic and removes a major barrier to getting this type of project up and running."
"Brilliant course. Very passionate + knowledgeable leaders!"

Thank you to the Institution of Engineering and Technology (IET) and Institution of Mechanical Engineers (IMechE) for sponsoring the kits that teachers took back to school, and to St Sylvester's RC Primary School, Dumfries House and Edinburgh Laser Optics for hosting the workshops.