CPD Workshops
With expert tuition from passionate professionals, we show you the basics of soldering and fault-finding in a half-day workshop.
Comments from past participants
"Hands-on, relaxed atmosphere, inspirational."
"Using the equipment – making mistakes and sorting them – means we can help the children with any problems they encounter."
"You get a sensible answer to a silly question."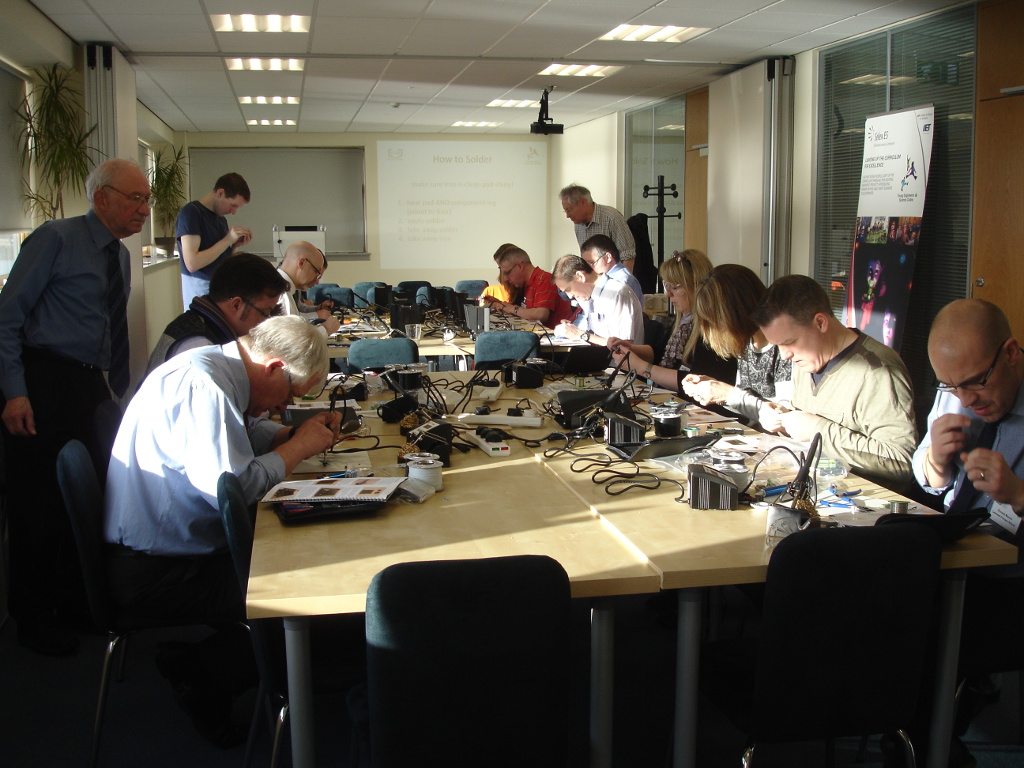 "I am looking forward to starting a young engineers club – this course has refired my interest!"
"This will generate a lot of enthusiasm from children and let them get creative."
"I feel this is in line with Curriculum for Excellence – opening up more doors for children to get creative."
Latest News
Lighting Up 25 New Schools
Thanks to a £5000 grant from the IET/IMechE Engineering Education Grant Scheme, Young Engineers and Science Clubs Scotland will be offering Lighting Up Starter Kits to 25 new primary schools.
We will be running soldering CPD workshops at Dalkeith High School on Friday 6th March and at Dumfries House in Ayrshire on Wednesday 6th May.
Further details on the SCDI website.
Contact Benjie Marwick Johnstone to register your interest.
Free Top-Up Kits
Thanks to generous funding from the Institute of Physics, we once again have free top-up packs available for schools who have previously taken part in the Lighting Up project!
Contact Benjie Marwick Johnstone to apply. Hurry while stocks last!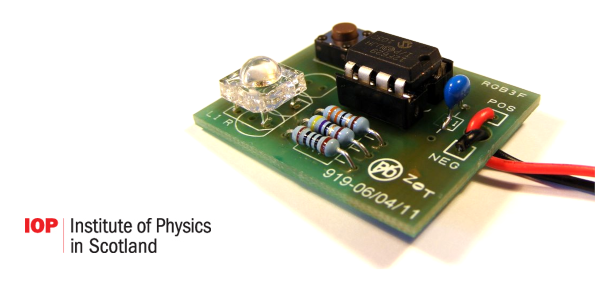 Soldering CPD at Dumfries House
Teachers from ten schools joined our CPD soldering workshop at Dumfries House on Thursday 24th October. One happy teacher said "courses like this let you feel excited about learning and teaching again".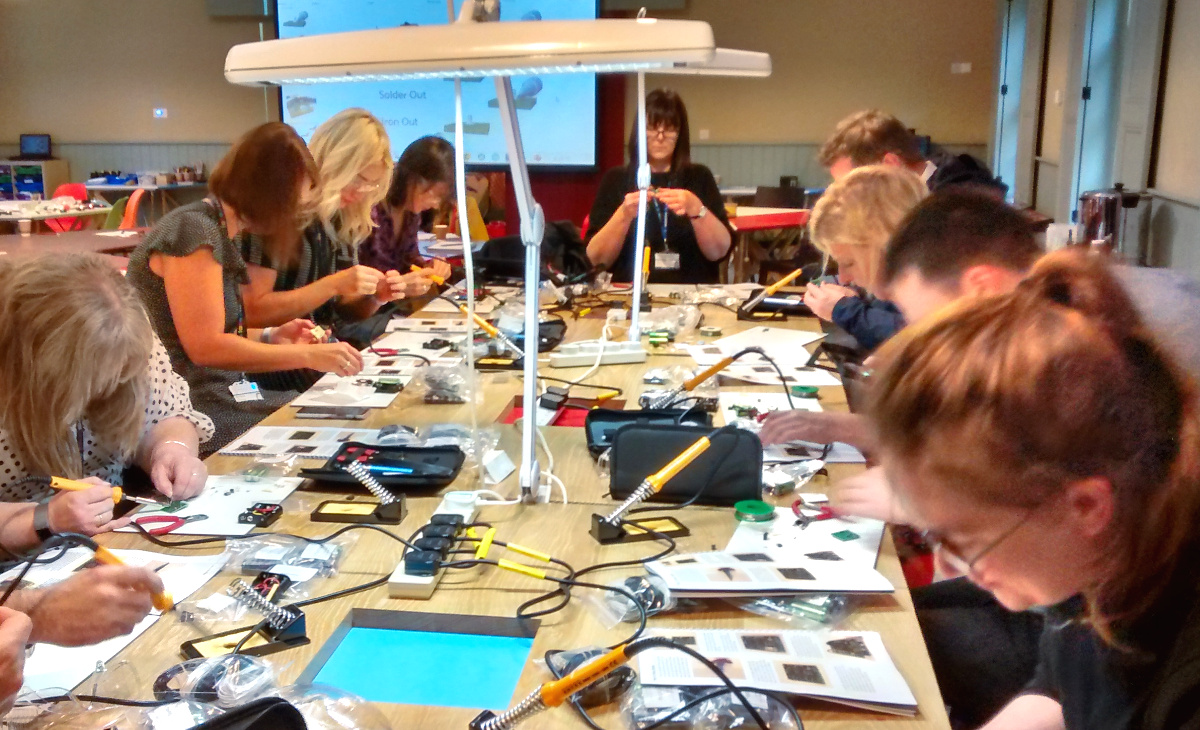 Each teacher took away a free soldering starter kit for their school.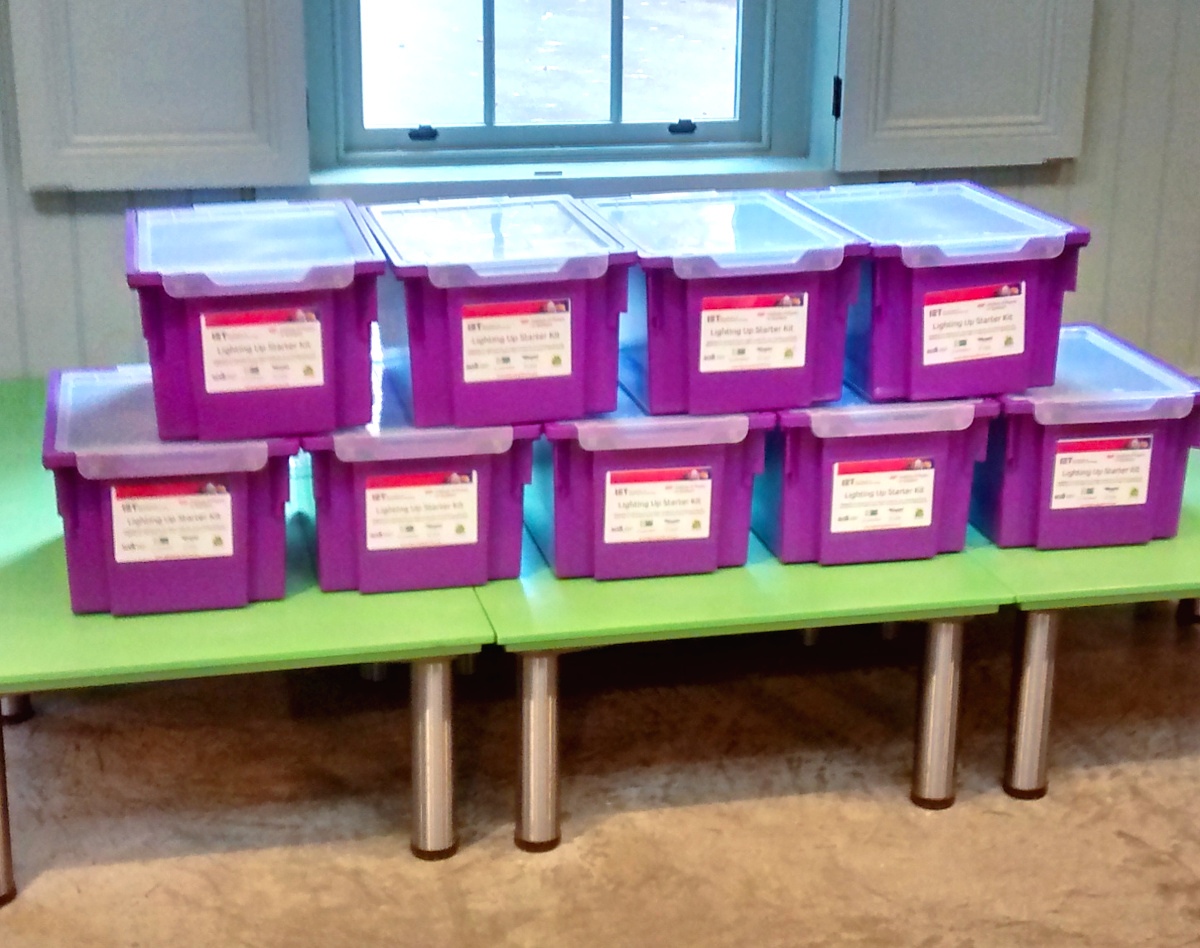 Taster Workshop at Paradykes Primary
Teachers at Paradykes Primary tried soldering and learned about Lighting Up at a taster workshop on Tuesday 22nd October.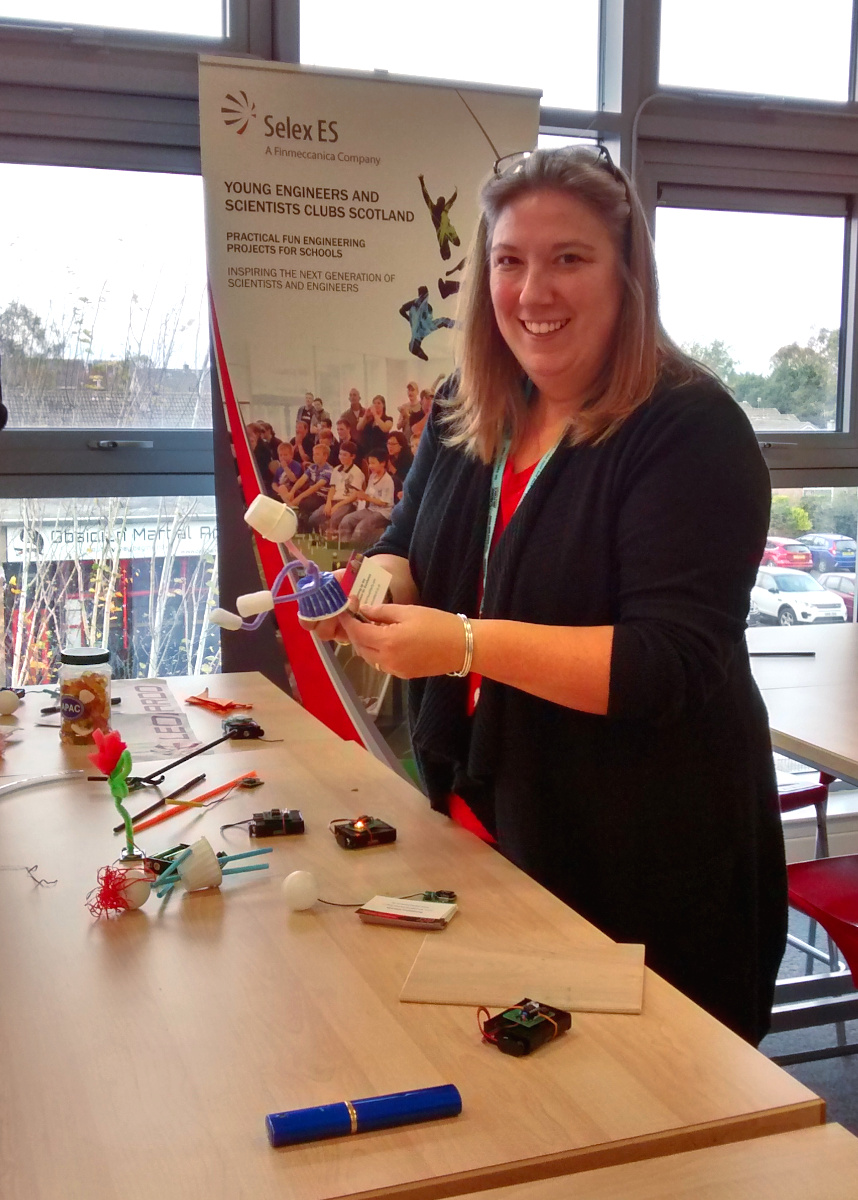 Peebles Eastgate Science Event
Over 400 pupils from Priorsford, Kingsland and Halyrude Primary Schools were busy bees at the annual Peebles Eastgate Event on Thursday 26th September and Thursday 3rd October.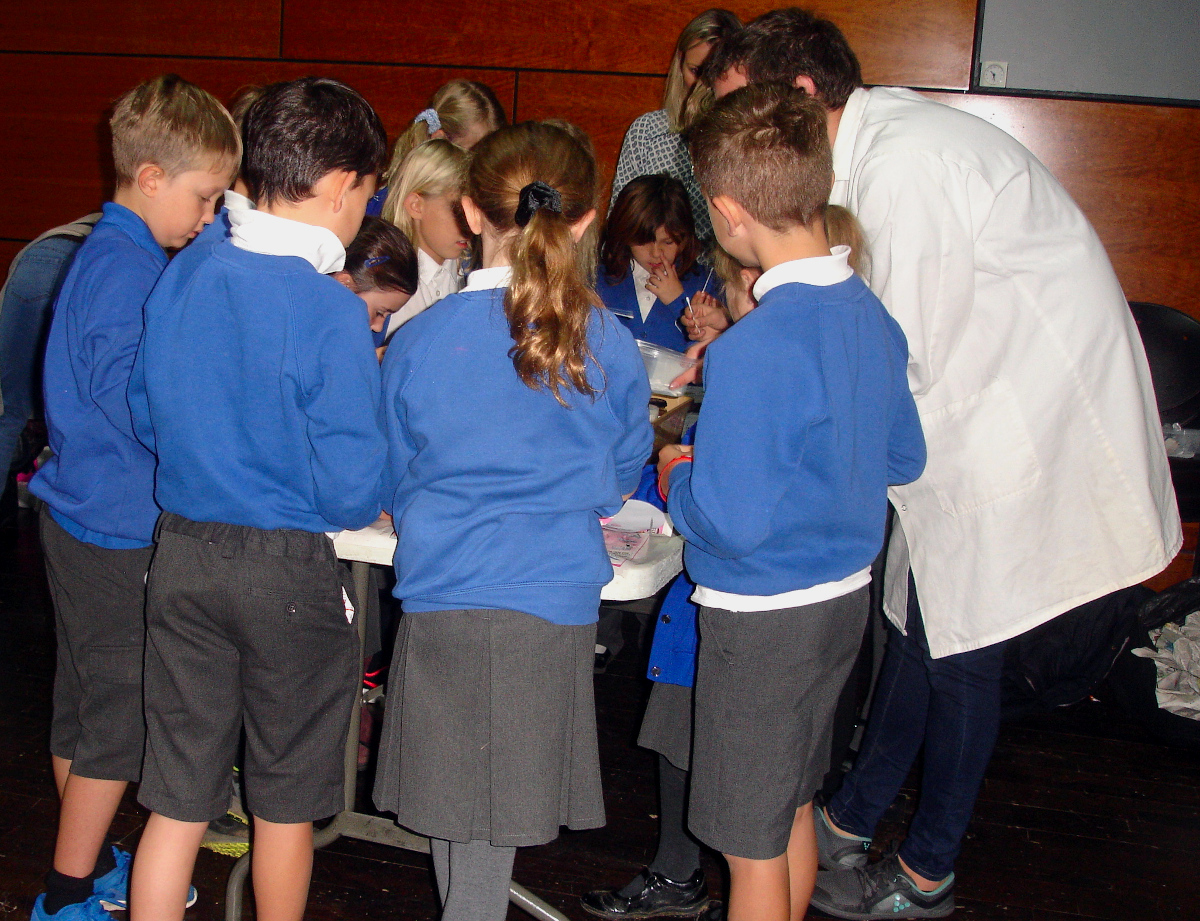 Lighting Up's workshop, Essential Engineering, ran alongside sessions on Brilliant Biology, Cool Chemistry, Mystery Maths and Terrific Technology.