CPD Workshops
With expert tuition from passionate professionals, we show you the basics of soldering and fault-finding in a half-day workshop.
Comments from past participants
"Hands-on, relaxed atmosphere, inspirational."
"Using the equipment – making mistakes and sorting them – means we can help the children with any problems they encounter."
"You get a sensible answer to a silly question."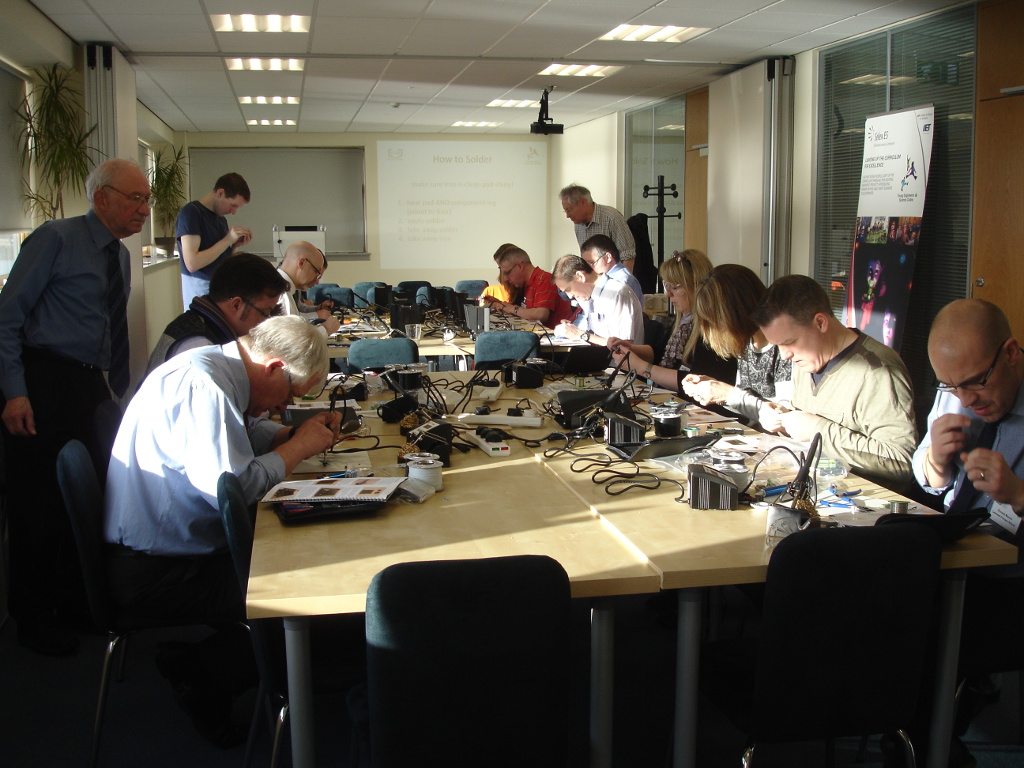 "I am looking forward to starting a young engineers club – this course has refired my interest!"
"This will generate a lot of enthusiasm from children and let them get creative."
"I feel this is in line with Curriculum for Excellence – opening up more doors for children to get creative."
Latest News
Midlothian Teachers CPD Soldering Workshop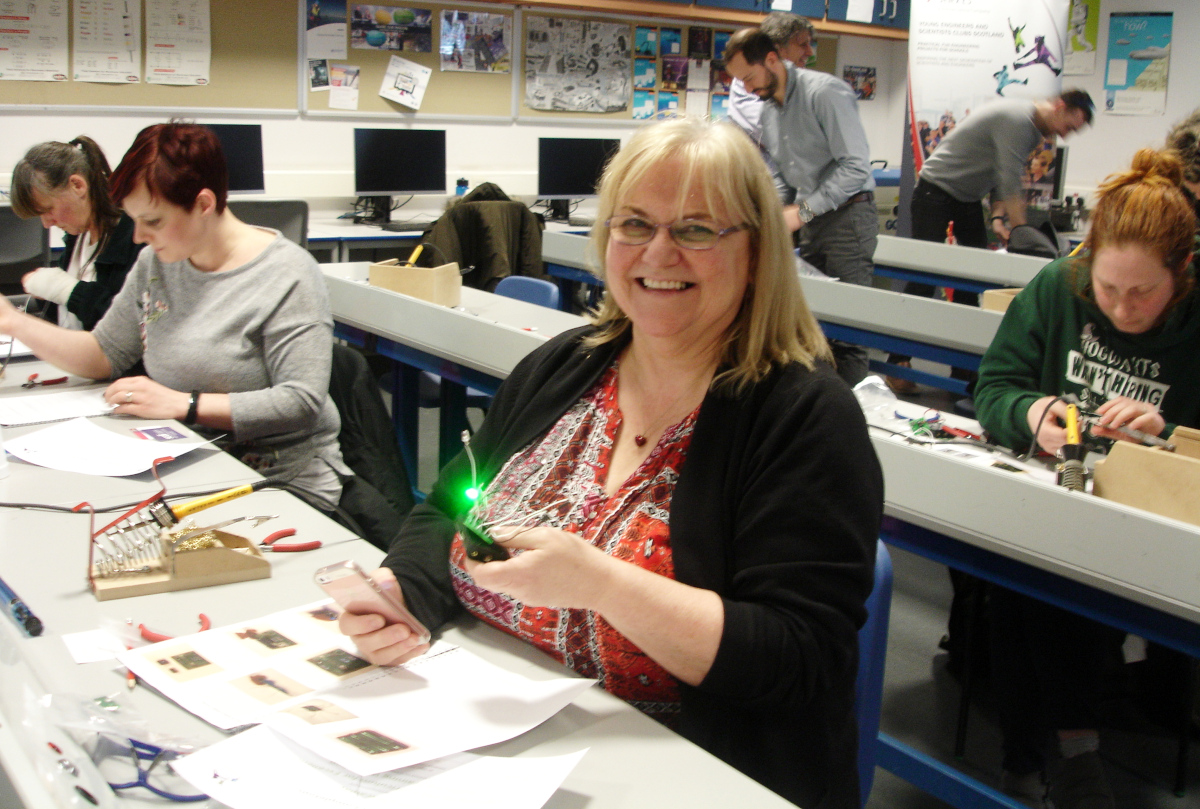 STEM Ambassadors Week in Scotland
Friday 4th February 2022
New start or refresher
Penicuik 10am-12pm, 1pm-3pm, twilight session 4pm-6pm.
Numbers limited following Covid restrictions but sessions will be flexible and tailored to your need. Please contact Benjie at
bmarwickjohnstone@scdi.org.uk
if you are interested.
Free Top-Up Kits
December 2021
Thanks to generous funding from the Institute of Physics, we once again have free top-up packs available for schools who have previously taken part in the Lighting Up project!
Contact Benjie Marwick Johnstone to apply. Hurry while stocks last!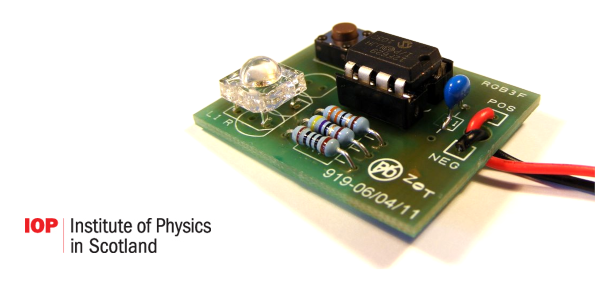 Lighting Up Ayrshire
updated January 2022
We hope to run a soldering CPD workshop for teachers at Dumfries House in March 2022 in combination with Rampaging Chariots.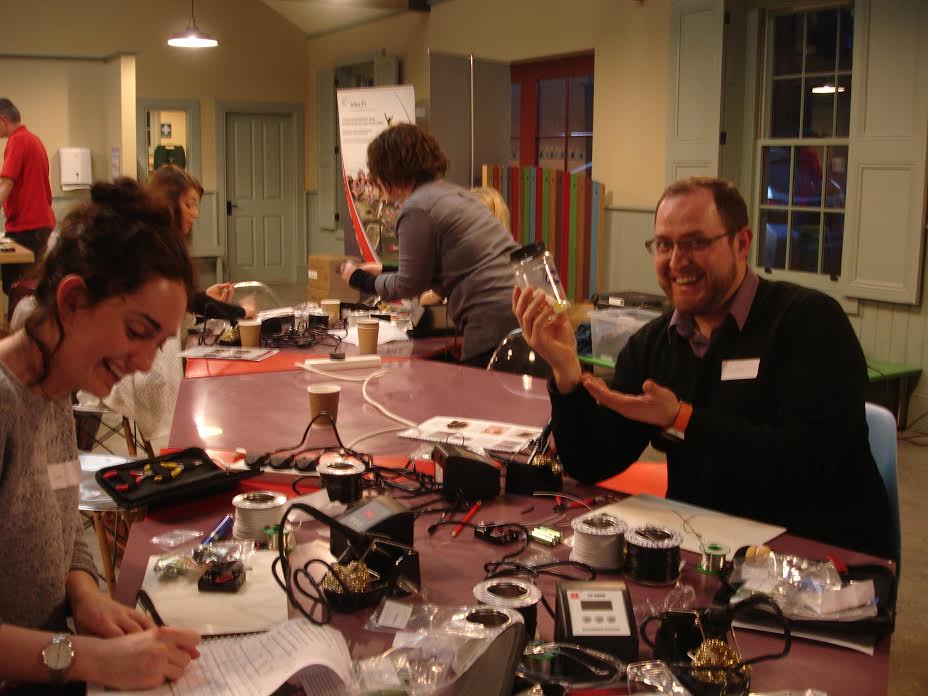 Lighting Up kits are available for all primary schools (full kit for new schools and top-up resources as needed for previous participants).
Rampaging Chariot robot kits are available for secondary schools as needed.
All teachers and school staff are welcome to come along for refresher training!
Spaces and kits may be limited. Please contact Benjie at bmarwickjohnstone@scdi.org.uk if you are interested.